Historical Results
2 results for Russell; Tom [b.1947/8] ~ American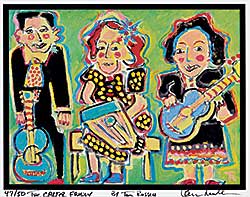 Lot #1316
Artist Tom Russell
Title The Carter Family #47/50
Media photolithographic reproduction on paper
Size 12 x 15.25 in. / 30.5 x 38.7 cm.
Notes
signed with initials in plate lower right; signed, titled and numbered along bottom; framed with archival mat; some minor handling marks on frame noted
Provenance
private collection, British Columbia
Estimate CAD$200-$300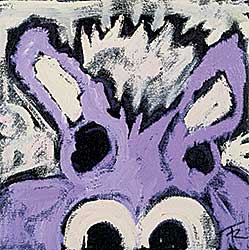 Lot #1247
Artist Tom Russell
Title Maria [Rescue Cow]
Media acrylic on canvas
Dated 2014
Size 10 x 10 in. / 25.4 x 25.4 cm.
Notes
signed with initials lower right; signed, titled and dated verso; unframed
Provenance
private collection, Calgary
Estimate CAD$450-$550